The 2023 Rugby World Cup is scheduled to begin two years from now, and planning for the event is already well under way in ten French towns.
Each of the qualified teams and their supporters now know exactly where they will be throughout the pool phase and possibly beyond thanks to the 2023 Rugby World Cup Draw and the release of the match schedule.
In light of this, we thought we'd give you a chance to see each of the nine stadiums that are getting ready to open their doors for rugby's 200th anniversary celebrations.
Stade Pierre Mauroy, Lille For 2023 Rugby World Cup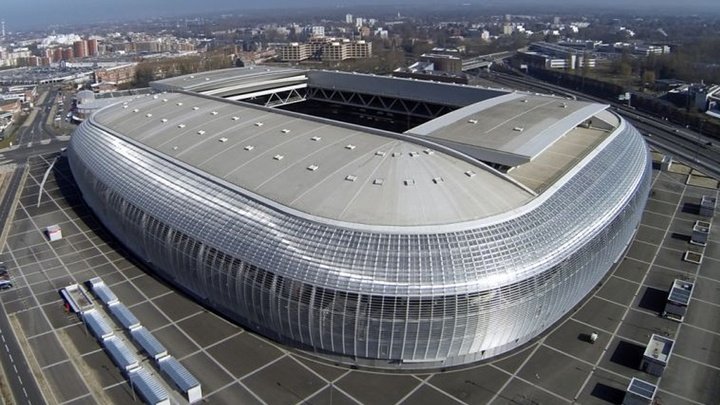 Stade Pierre Mauroy, which was opened in August 2012 as the residence for Lille OSC, played host to its inaugural rugby match three months later when France defeated Argentina 39–22.
While Lille was a host city for the 1991 Rugby World Cup, New Zealand's triumph over Canada in the quarterfinals took place at the adjacent Stade du Nord.
The stadium, which hosted UEFA Euro 2016 matches, is cleverly designed so that it can be readily set up for different events because one side of the pitch can be elevated to slide over the other.
As a result, three Davis Cup finals, the 2015 Euro Basket knockout round, and a number of high-profile music performances have all been held at Stade Pierre Mauroy.
The stadium will host five 2023 Rugby World Cup pool matches, with hosts France, England, Scotland, and Samoa all spending time there.
Stade Vélodrome, Marseille 

Stade Vélodrome, a historic venue that has undergone three renovations since it first opened in 1937, hosted two quarterfinals of the RWC 2007.
The stadium, which served as the host site for the FIFA World Cups in 1938 and 1998 and is the home of Ligue 1 team Olympique de Marseille, hosted its first test match on November 18, 2000, when France defeated New Zealand 42–33.
Les Bleus have since played 11 more tests at the storied location, winning nine of them and losing two—to Argentina in 2004 and the All Blacks in 2009.
RC Toulonnais played Stade Toulousain at home on April 18, 2009, in front of 57,039 spectators. Since then, they have come back a few times.
Fans will have the chance to visit Marseille, a historic port city on the Mediterranean coast, when they aren't watching rugby.
There will be two of the quarterfinals as well as two pool matches, including England vs. Argentina and France vs. the winner of the Africa Cup in 2022.
Stade de Bordeaux, Bordeaux 
Less than two weeks before it played host to the semi-finals of that year's Top 14 play-offs, the Stade de Bordeaux, the home of the city's Ligue 1 football team, opened its doors in May 2015.
In June 2019, rugby returned to the location, and a record-breaking 42,071 spectators filled the seats to watch Stade Toulousain play Stade Rochelais in the Top 14 semifinals.
The French national football team and the Coupe de la Ligue final have both played at Stade de Bordeaux, which also hosted five games during the UEFA Euro 2016 tournament.
Bordeaux will host five matches during the 2023 Rugby World Cup, with Fiji, Ireland, South Africa, Wales, and Samoa having set to participate.
Whether they have a Bordeaux Pack or a Follow My Team pack, visiting fans can anticipate a leisurely stay in the world's wine capital.
Bordeaux is a World Heritage Site that offers a stunning fusion of cuisine, culture, and architecture away from the vineyards.
OL Stadium, Lyon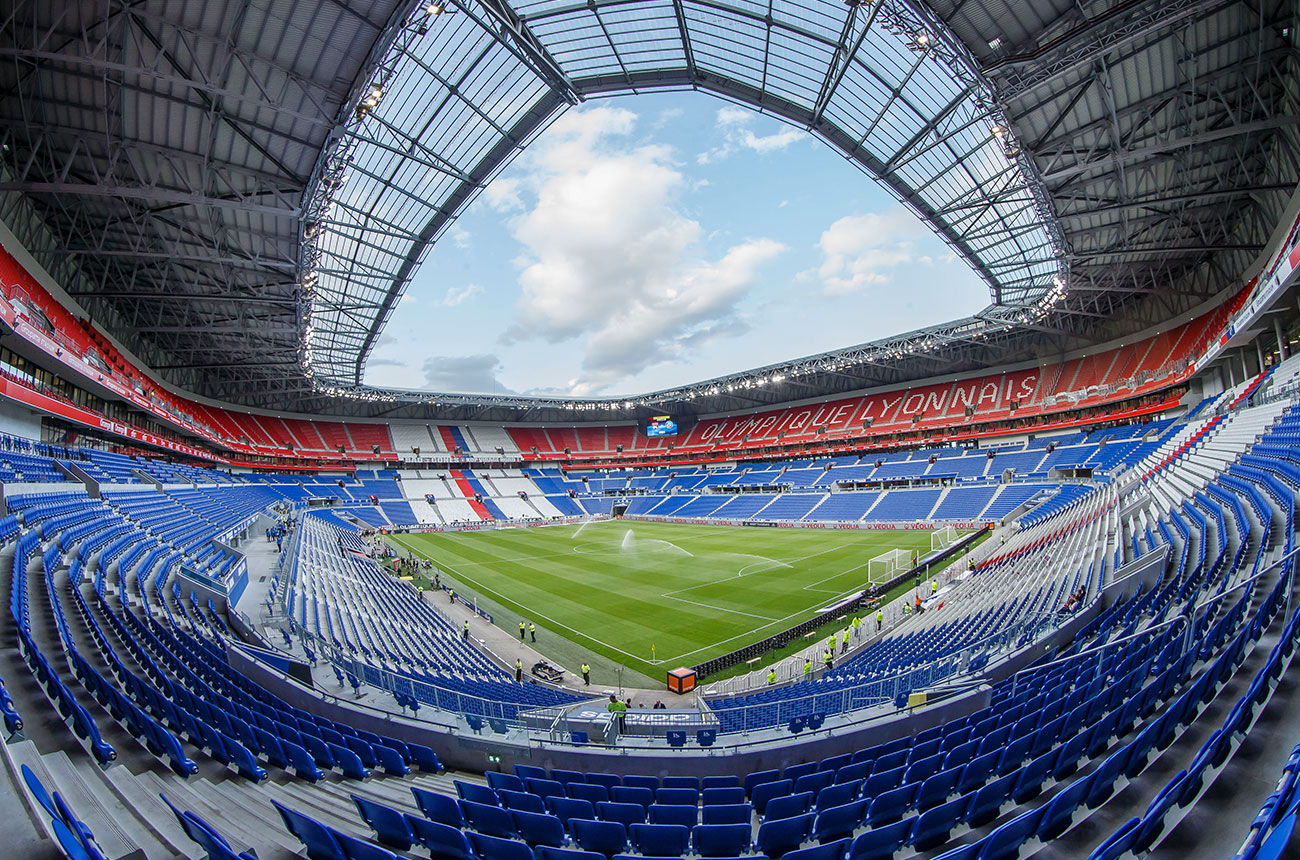 The Olympique Lyonnais stadium, which opened in January 2016, has subsequently played host to a number of international sporting events, including rugby.
The Challenge Cup and European Champions Cup finals were contested at OL Stadium, which had just been operational for four months, at that time.
A France XV was defeated 28-23 by New Zealand in front of 58,607 spectators in November 2017. The Top 14 semifinals were held at OL Stadium at the conclusion of the season.
Meanwhile, the city has a strong rugby history. RWC 2007 matches were held in Stade de Gerland, and Lyon OU, a two-time French champion team, is located in the city.
Both the FIFA Women's World Cup 2019 and the UEFA Euro 2016 finals were played on the hybrid grass at OL Stadium, which also hosted matches during both tournaments.
The stadium will host the first 2023 Rugby World Cup game between Wales and Australia, and with the hosts France, Italy, and New Zealand also scheduled to visit the city, fans with tickets to Lyon should be in for a treat.
Stade de Nice, Nice For 2023 Rugby World Cup
The Stade de Nice, which is home to Ligue 1 team OGC Nice, will host matches for the 2023 Rugby World Cup as well as the FIFA Women's World Cup 2019 and UEFA Euro 2016.
On August 17, 2019, the stadium played host to its lone test, a 32-3 victory for France over Scotland thanks to two tries from Maxime Médard for France. The stadium has also hosted Top 14 games for RC Toulonnais.
Wales, England, Japan, Italy, and Scotland are among the teams scheduled to play at Stade de Nice during the 2023 Rugby World Cup. Four of those games are scheduled to take place on the venue's immaculate grass.
The match between England and Japan on September 17, 2023, promises to be one to remember as Eddie Jones faces off against the team he led to the RWC 2015.
There will be plenty for fans to do in this city on the Côte d'Azur between games, from relaxing on the beaches to taking in the local art scene to dining niçoise-style. It is located to the west of Monaco.
Stade de la Beaujoire, Nantes
Fiji's 38-34 victory over Wales at the Rugby World Cup at Stade de la Beaujoire is remembered as one of the tournament's most memorable games.
The final of three games played at the stadium at the RWC 2007 saw England defeat Samoa and Wales fans enjoy a satisfying 42-17 victory over Canada.
On November 15, 1986, the stadium played host to its inaugural test match, which saw France defeat New Zealand 16-3. Thereafter, Les Bleus played six more games there. The most recent was a defeat against Fiji by a score of 34–12 on November 13, 2010.
The 1984-opened Stade de la Beaujoire is the home of Ligue 1 team FC Nantes and served as the venue for games at the FIFA World Cup in 1998, where Brazil defeated Denmark 3-2.
At Stade de la Beaujoire, four games are scheduled, with the highlight for local fans being Japan's match against Argentina on the final day of the pool stage.
Stade Geoffroy Guichard, Saint-Étienne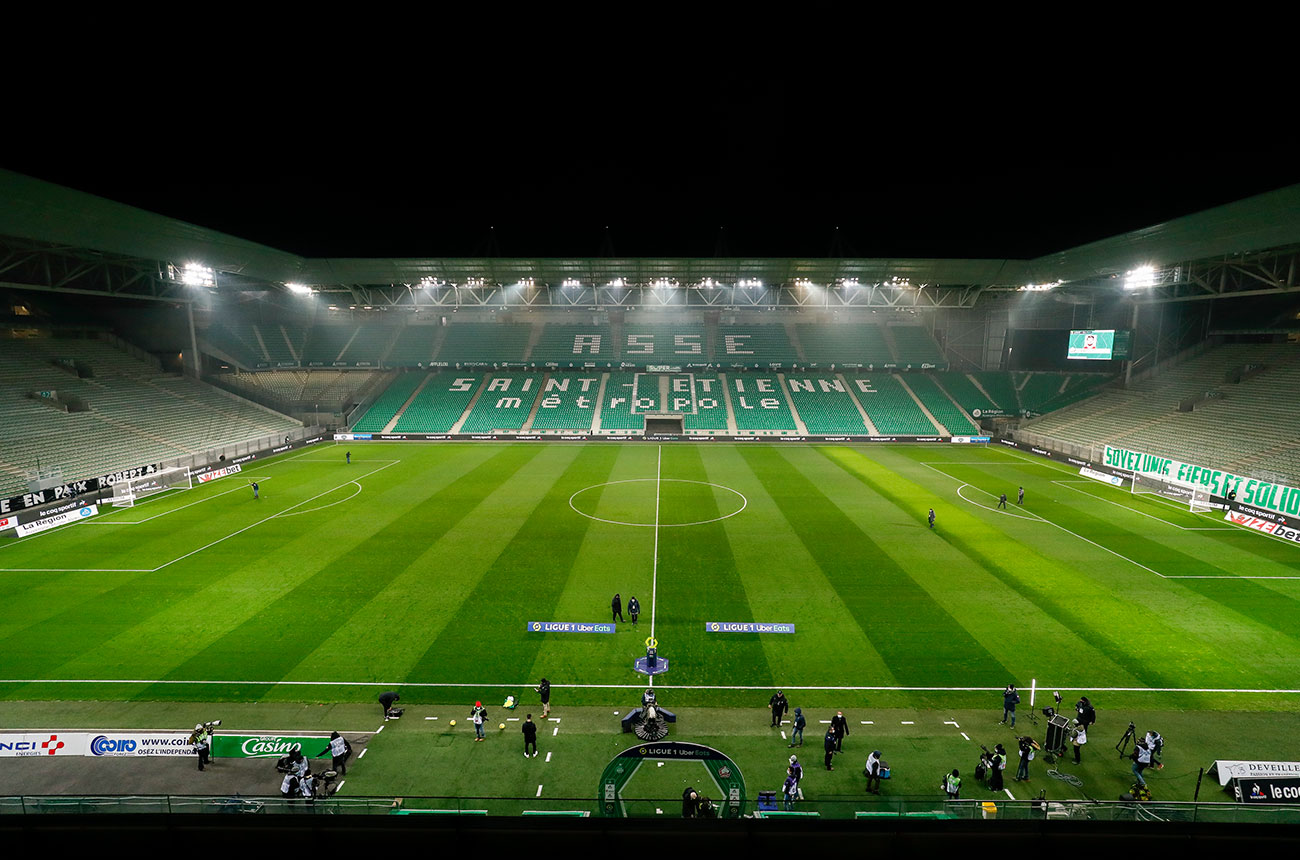 Stade Geoffroy Guichard, the oldest stadium chosen to host the 2023 Rugby World Cup, was built on September 13, 1931, and has since had three renovations, each taking place before the stadium was used for a significant football event.
The stadium was initially used by rugby players from France on November 24, 2001, when Les Bleus defeated Fiji 77-10 by scoring 12 tries.
Six years later, three RWC 2007 pool matches were held at Stade Geoffroy Guichard, which bears the name of the entrepreneur who bought the land on which it was constructed.
Scotland participated in two of those, winning over Portugal 56-10 and Italy 18-16 after giving up the game's lone try.
While Samoa and the USA engaged in a 46-point thriller, the former will return to the venue in 2023 to face Argentina after qualifying as Oceania 1.
Stade Geoffroy Guichard will host four RWC 2023 matches, with Australia, Argentina, Fiji, Italy, and Samoa all assured of participating in the "City of Design."
Stade de France, Saint-Denis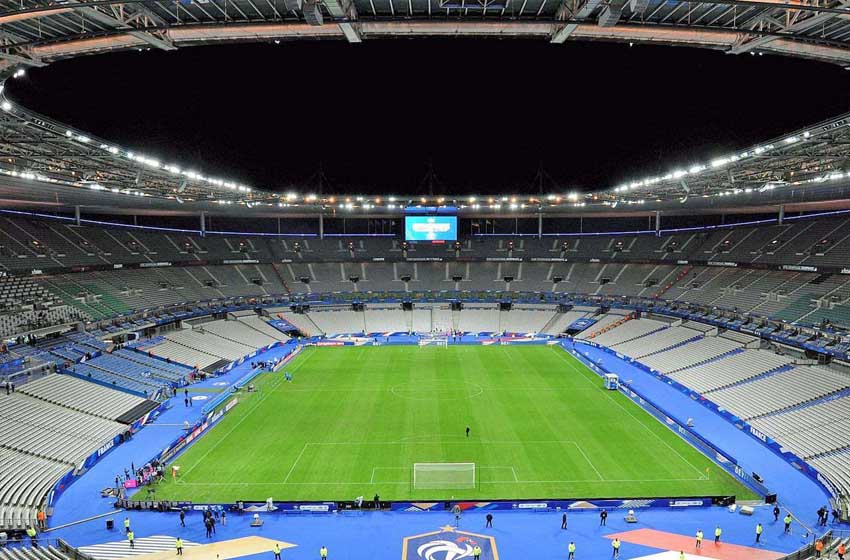 France's national stadium, which was constructed for the FIFA World Cup in 1998, now serves as the home field for the nation's rugby squad.
On February 7, 1998, Les Bleus played their debut game in Saint-Denis, defeating England 24-17 as Philippe Bernat-Salles and the late Christophe Dominici both crossed the finish line.
The Stade de France has hosted 97 men's test games in total, including the final of the 2007 France World Cup and the RWC 1999 quarterfinal.
Both of those games were won by South Africa, who also defeated England. On September 23, 2023, the Springboks will play Ireland in the storied stadium for the first time ever during the Rugby World Cup.
At 2023 Rugby World Cup, Stade de France will host ten games in total, including the tantalizing opener between the All Blacks and the French, both semifinal matches, the bronze medal match, and the championship game.
Fans having tickets to any of those games will, of course, have plenty to do off the field of play, including the option to explore nearby Paris's world-class museums, historic sites, and much more.
Stadium de Toulouse, Toulouse
Stadium de Toulouse, which was originally constructed to host the FIFA World Cup in 1938, has since had three renovations. It has hosted matches when the sport's grandest event returned to France 60 years later and again during UEFA Euro 2016.
Rugby has a lengthy history with the ancient stadium, which has hosted games for Stade Toulousain in the Top 14 and European Champions Cup.
On December 15, 1963, France played its debut game in the Stadium de Toulouse, drawing 6-6 with Romania.
Although South Africa defeated France 13-4 in Toulouse eleven years later, Les Bleus have also experienced several triumphs there.
Conclusison
We provided you with information on each of the nine stadiums getting ready to host spectators for the 2023 Rugby World Cup.
Please read: http://rugbyqa.com/how-to-pass-a-rugby-ball-4-basic-sorts-of-passes/